HAULAGE CORINTH
BOZIKIS SA
We work throughout Greece!
We are known for successfully transporting difficult
dry cargo loads and for unloading & lifting work!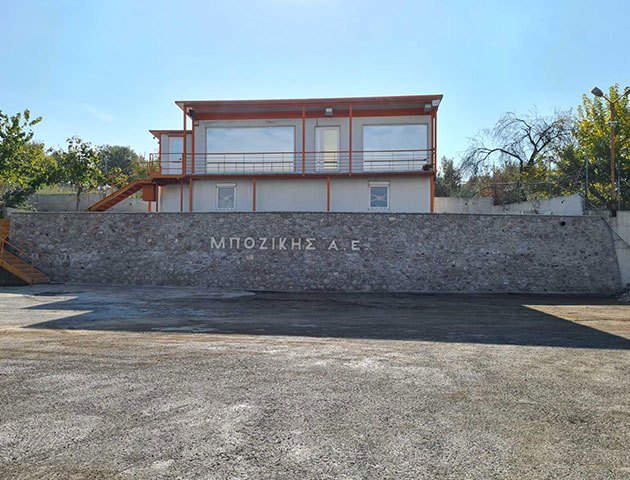 BOZIKIS SA is based in Corinth and is a successful haulage company which undertakes demanding projects throughout Greece! With many years of experience and specialisation in the business, we can undertake the loading, unloading and lifting of large loads and special loads.

In BOZIKIS SA our competitive advantage lies in our techniques, methods and modern equipment.

Our philosophy is to provide excellent service for customers who place their trust in us!

Our company was founded in Corinth in 1973, with its business objective being to provide transport, distribution and storage - initially locally. However the excellent cooperation we enjoyed with local companies gave us the motivation - and also the obligation - to expand to cover the whole of Greece in 1982, and also to expand abroad. 

This, of course, required us to invest in equipment and experience – which indeed we did. The company continued to grow steadily and always with impeccable professionalism.
From 1992 to 1998, BOZIKIS SA expanded its activities, modernised and began, very successfully, to provide port services in the ports at Corinth, Kiato and Nafplio, including loading/unloading and towing abnormal loads.
In 2004 we invested in new technologies and logistics, and upgraded our equipment with self-propelled telescopic cranes, forklift trucks and lorries.
Today, BOZIKIS SA is established throughout Greece as a leader in haulage and unloading, and we are proud that we can meet the increased needs of our customers in the best way possible.
We thank you for placing your trust in us!
1
We always look towards expanding our activities!
For our company, every transport job is a challenge that leads us further along our own path of professional development – we are always aiming for tomorrow! We always invest in the latest technology equipment so we can undertake even the most demanding jobs.
2
We are a pioneer when it comes to difficult transport & port services!
At BOZIKIS SA we provide and carry out high level services for jobs that are unusually difficult! We have a strong presence in port services and we can load, unload,lift and transport heavy cargos and abnormal loads.
3
We invest in new technologies & logistics services!
Automation and "smart" management of our resources make our company your biggest ally, both in transport and, generally, in logistics services! Our ongoing technological modernisation and our many years' experience are the most important guarantees of our services.
We are ready
to help with
your difficult
cargo!